MAKE OUR HERITAGE A PART OF YOUR OWN LEGACY
The E&O Group is constantly on the look-out for qualified and dynamic individuals to grow with us. We welcome enquiries from anyone who possesses relevant experience, shares the E&O brand values, and desires to be an asset to the E&O Group.
Find opportunities in your field and apply here.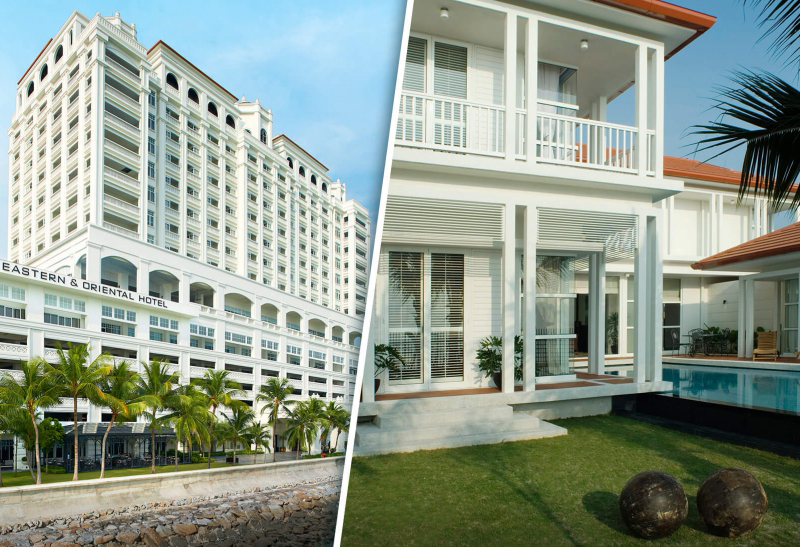 Property Development
E&O has an established reputation as a premier lifestyle property developer of exclusive addresses for the discerning.
Our property development portfolio is spread across the major destinations of Kuala Lumpur, Penang, Johor's Iskandar Malaysia and Central London.
In Kuala Lumpur, our landmark properties are located in the most prime and prestigious neighbourhoods and includes The Mews, St Mary Residences, Dua Residency, Idamansara and Seventy Damansara.
In Penang, the award-winning and highly sought-after Seri Tanjung Pinang (STP) is the island's first masterplanned seafront development. Work on the second phase of STP is currently ongoing with reclamation work started in 2016.
In Johor's southern development corridor of Iskandar Malaysia is the 207-acre masterplanned development of Avira. Sited within Bandar Medini Iskandar, the development has easy accessibility to the Second Link connection to Singapore.
Internationally, our foray into real estate investment and development is focused within prime locations in London, including Princes House along Kingsway, ESCA House in Bayswater, and a commercial property in Hammersmith.
Hospitality & Lifestyle
E&O's leading position as a lifestyle developer is anchored by its niche in luxury hospitality derived from its namesake, the iconic Eastern & Oriental Hotel, a cherished heritage landmark in George Town established in 1885.
E&O's Hospitality & Lifestyle division encompasses our luxury heritage of Eastern & Oriental Hotel in Penang. The E&O Hotel features elegant and expansive suites that retained both its unique colonial charm and modern comforts for its guests.
JOIN US
If you would like to learn more about the E&O Group and the various career options available, please email your resume together with a recent photograph to:
HUMAN CAPITAL MANAGEMENT
Eastern & Oriental Berhad
Level 3A (Annexe), Menara Milenium, 8 Jalan Damanlela, Damansara Heights, 50490 Kuala Lumpur, Malaysia